In a previous post we discussed the technology challenges facing cannabusiness owners as they cope with shifting regulations and the sudden launch of a vast, artificially restrained market. On opening day a cannabis retail store in a good location can collect upwards of $40,000 from thousands of individual customers. Main Street Marijuana in uptown Vancouver, WA sold nearly $240,000 worth of cannabis and associated products in the first 12 days! (1) This story reflects the reality for nearly every entrepreneur in the industry. Whether you are a producer, processor, laboratory or retailer the fact remains: market demand far exceeds supply. Industry growth on this scale hasn't been seen since the dotcom boom. If you're opening a cannabusiness you can't afford to relax and play it slow. To be successful you must gather the best business tools available and prepare for battle.
ERP software is the foundation of effective business management. Running a business without ERP software is like trying to climb Mt. Rainier in your pajamas. Unfortunately, this overly complicated acronym is rarely understood and often misused by new business owners. So... What is ERP? Let's start by breaking it down:
ENTERPRISE
RESOURCE
PLANNING
These ambiguous words don't clarify much but we start to get a hint of the purpose. Nearly everyone has used an Excel spreadsheet at some point in their life so let's continue with an analogy. Imagine running your business with spreadsheets. Whenever you buy raw materials (seeds, nutrients, packaging, pre-rolls) or sell to a customer you're literally typing in dozens of pieces of information to keep track of inventory and account balances. Employees generally like to get paid so your HR department is tracking timesheets, compensation, vacation and expenses. You can see where this is heading... spreadsheets are multiplying in complexity to the point that they become self-aware and overthrow our dominion on this earth. OK this is obviously an exaggeration but the complexity part is real. Running your business with MS Excel is not a viable option. We use ERP software instead.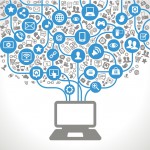 Visualize one MASSIVE Excel workbook with hundreds of separate spreadsheets. Each spreadsheet has dozens of distinct formulas and links to other areas of the workbook. We're talking about millions of rows/columns of data people. Am I the only one excited here? ERP software is essentially a user-friendly way to interact with this massive workbook. The workbook is generally referred to as a database. ALL business transactions are recorded in the database which streamlines business processes and information across an entire organization. Because data is stored in a central location it can be organized in such a way to allow synchronized reporting and automation of tasks. The skillful use of these treasured tools are what enable savvy businesses to stand out from their peers and conquer markets.
ERP software is a critical component of any human organization. We all operate with finite resources. Any process or task that generates efficiency is a worthy endeavor. This is especially true in the recreational cannabis industry where tight regulations and price controls demand operational perfection. Complicated business documentation and detailed state reporting require a robust ERP solution. If you're still not convinced take a few minutes and attempt to describe the convoluted tax environment your cannabusiness must navigate next April... Have no fear. ERP software sees you through the rough patches. In fact, there are dozens of ERP solutions all with their own unique benefits and costs. Stay tuned for an upcoming discussion about viable ERP solutions in the cannabis industry.

(1) Cannabis Chronicles (2014, July 21). Sales Boom for Vancouver Pot Stores [blog post]. Retrieved from http://blogs.columbian.com/cannabis-chronicles/2014/07/21/sales-boom-vancouver-pot-stores/